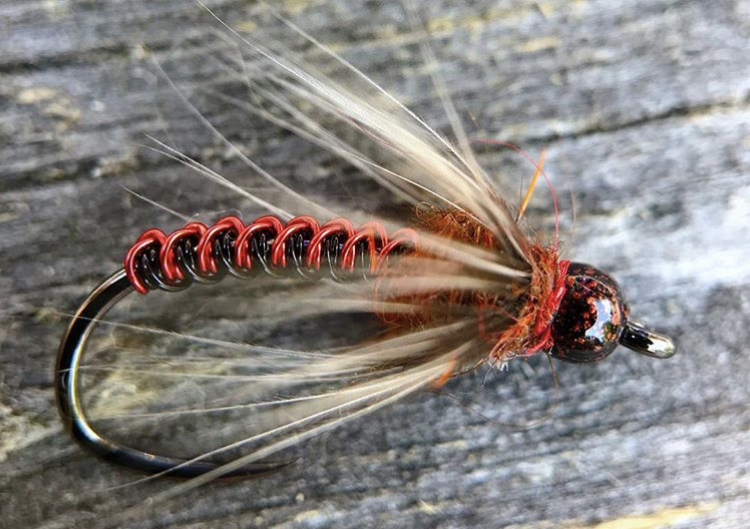 Written and tied by Justin Bruce (@justinbruceflies)
I fish for fun. If we are fortunate, we might experience a rare moment, a "spot in time" as the poet, Wordsworth calls it, outside where we want to pause the clock and just sit in that moment. For me, such moments have resonated more and more on the water. An afternoon on the river seems to create a better version of myself because I drive home and open the door a more focused and intentional husband and father.
This past year, I've become obsessed with tying and testing my creations. Since I usually have multiple flies in my "I wonder if they work" box, I have a huge incentive to invite my friends to join me in the ripples to do a little "research."  When I get the chance to take a first timer with me, he will almost always say "there's too much to consider" or declare that he's overwhelmed with "too many options." Fly fishing certainly opens up a rabbit hole. The decision of what to toss and how to fish can seem endless. But in all honesty, for me, finding the right fit is only as complicated as we want to make it. Read More
Subscribe today and receive North America's premiere fly fishing magazine, PLUS save up to 50% AND receive FREE issues!