THE ADVENTURE TO FEED YOUR SOUL ISSUE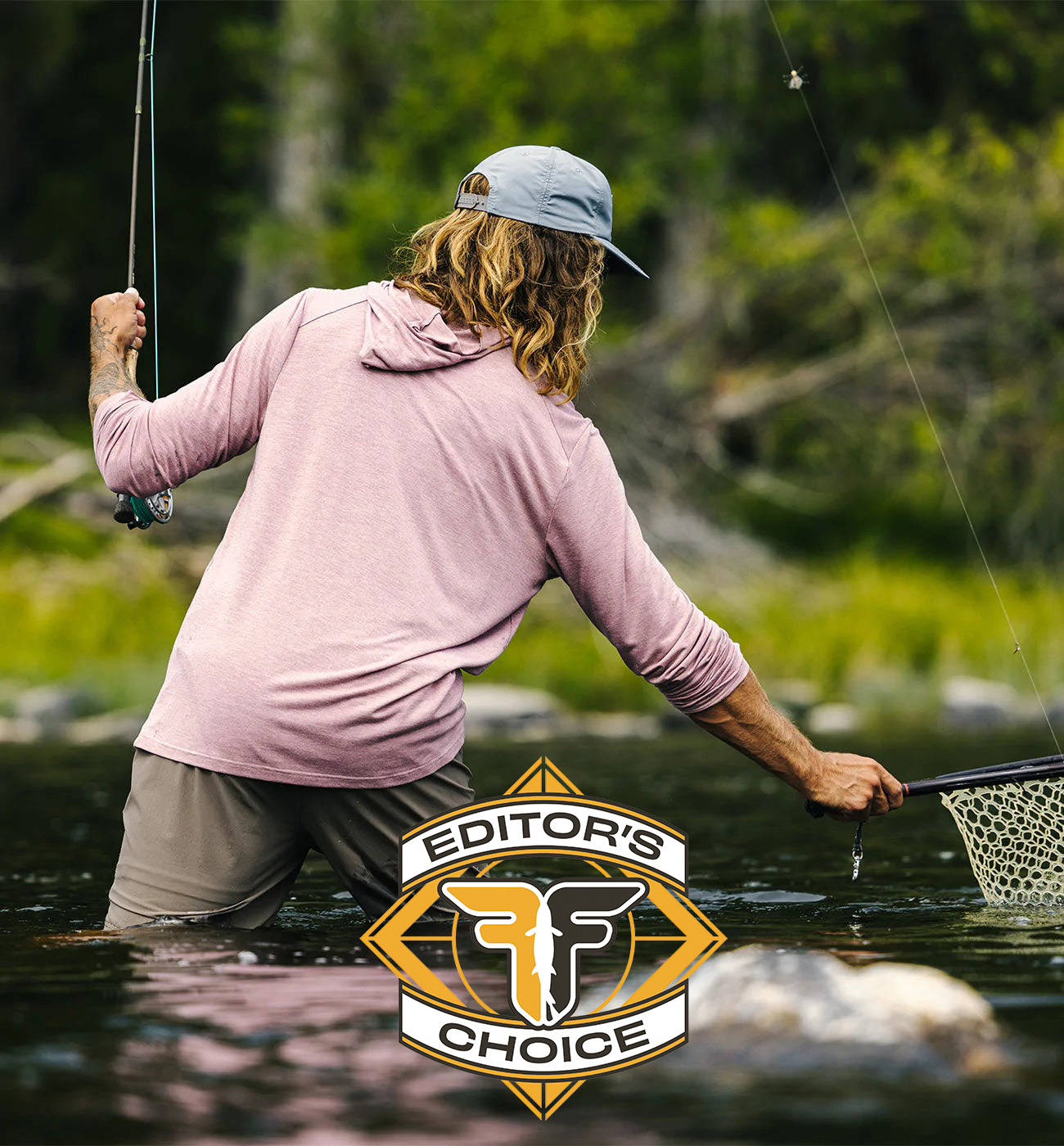 The Free Fly Shade Hoodie very became an essential part of my go-to angling wear through the summer months. I put in a lot of hours on the river and I found the Shade Hoodie comfortable in all situations, whether a dawn-to-dusk float or a more demanding walk-and-wade. The Shade Hoodie provides UPF 50+ so even during scorching days I never felt overheated. The hottest day I fished this summer was 38 degrees Celsius; I did an eight-hour float that day. Between staying well hydrated and wearing the Free Fly Shade Hoodie, not once did I feel any negative effects from the extreme heat.
The hoodie is also lightweight and comfortable. I'm a very standard men's large in all the clothing I wear, and I found the Shade Hoodie true to size, even after being washed. It fit comfortably in the chest area and fit well length-wise in the arms and on the torso. And not that style is a top priority on the water, but the first time I wore it my kids said it looked great and made me look younger—apparently Free Fly apparel has the ability to not only keep the sun out but also take a few years off! The Free Fly Shade Hoodie a great buy and one I plan to wear well beyond the testing period.
Reviewed by: Derek Bird
Subscribe to Fly Fusion to experience the Soul of Fly Fishing, PLUS save up to 40% AND we'll even send you some FREE swag to start your season right!