THE PATAGONIAN PARADISE ISSUE
My first encounter with the secret river occurred in the summer of 1956, just after my twelfth birthday. It was early
morning, and I had walked to a new  section of the large trout stream near home. It was a long walk, but I was an initiate fly fisher, and I set out in eager anticipation of using my newfound skills to finally conquer the big browns that I knew inhabited the stream.
I was slogging along in the shallows at the edge of a long riffle, headed for a big, downstream corner pool. My oversized hip boots ("He'll grow into them") slipped and slid on the rocks, and I moved slowly, afraid of twisting an ankle. Suddenly, right there in front of me, was a truly big brown trout. We saw each other in the same instant, and the fish's reaction was as startled as mine. It blasted out of the inches-deep water into the heavy flow of midstream, as I cast furiously after it. I later understood that it had been in the shallows hunting Isonychia mayfly nymphs that were hatching at that time of year.
Advance 30 years, and my wife, Nancy, and I were fishing near Twizel on New Zealand's South Island. The evening was mild beneath a deepening blue sky, and the fish were rising. Nancy fished a long riffle and was into fish immediately. I headed up to the long pool above. Standing at stream edge and scanning the quiet, dark surface,  noticed a big nose poke out about 40 feet upstream, close to shore. It was an easy cast. No trees behind, and none overhanging the water. The 4-weight line settled quietly to the surface. But that was the end of quiet. The water erupted as several big fish tore out of the shallows in panic. Foolishly I had not thought that other fish could be in the secret river.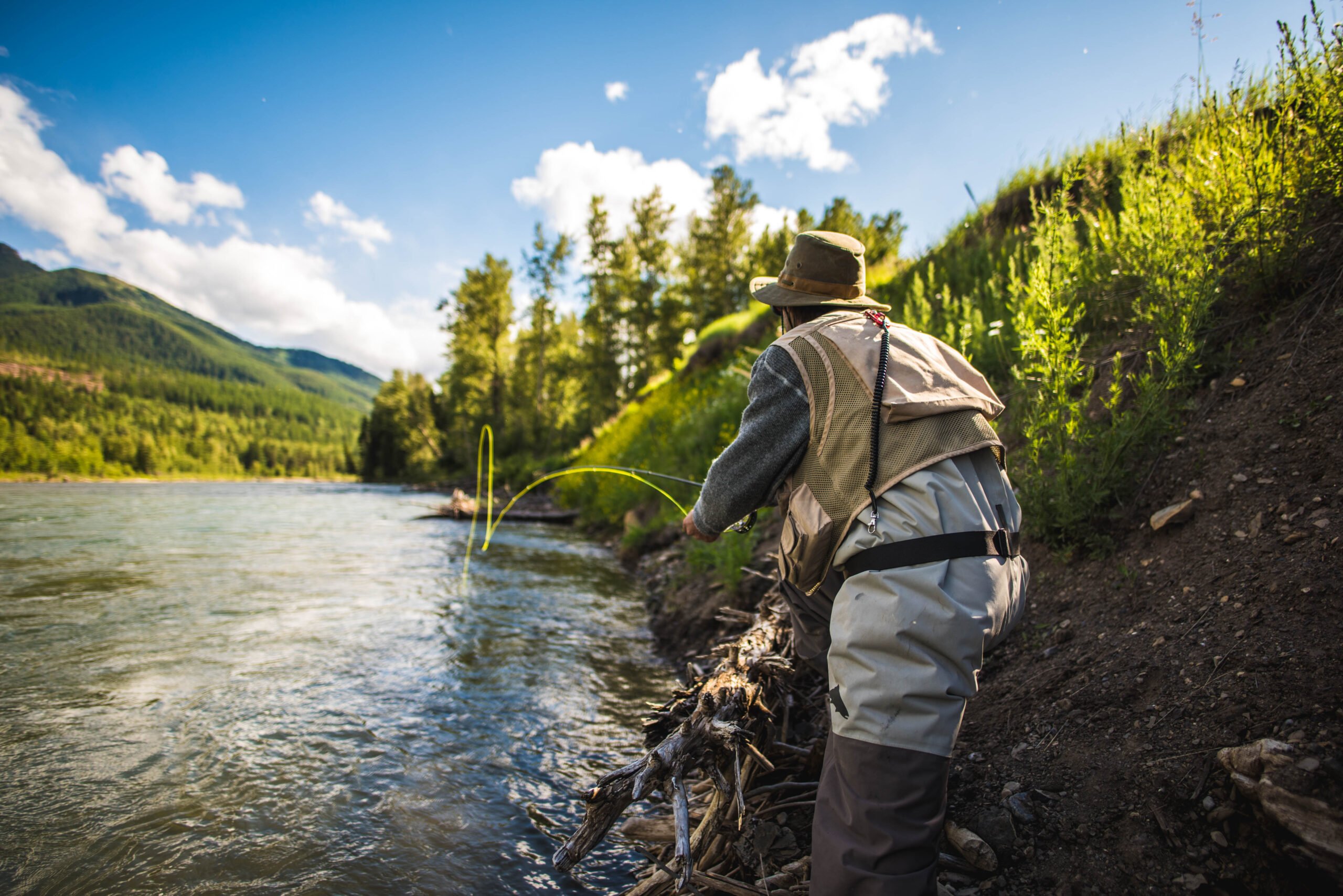 Subscribe to Fly Fusion to experience the Soul of Fly Fishing, PLUS save up to 40% AND we'll even send you some FREE swag for the next season!