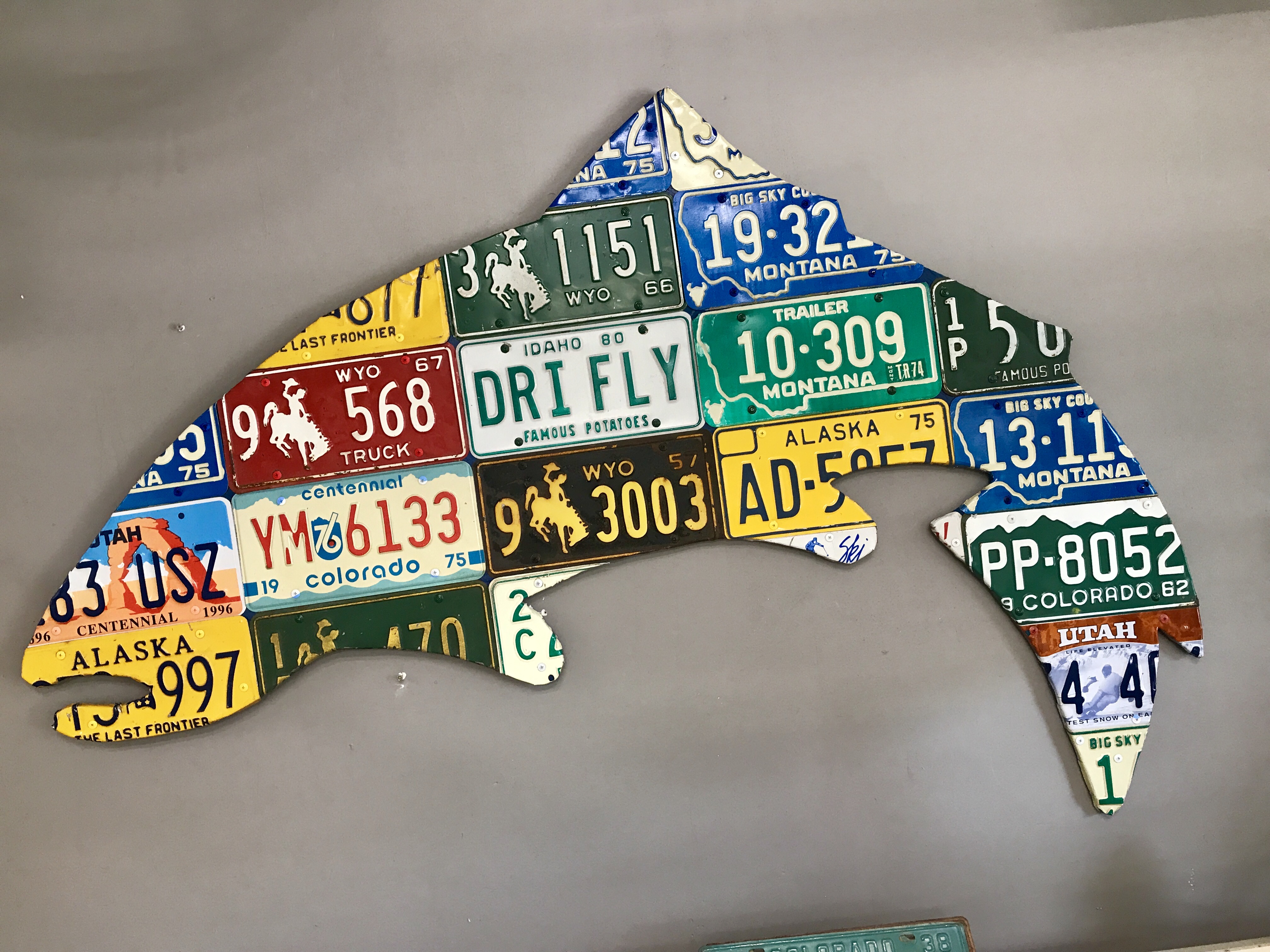 Among the many "institutions" in our sport – those things that are inherently connected to it, like fly shops, fly-fishing guides, fly-fishing towns, fly-fishing literature and art – one of my favourites is the fly-fishing lodge.
by Jim McLennan (artwork by Cody Richardson Creations)
Lodges have a long tradition in our sport, going back at least to Atlantic salmon lodges of the eastern U.S. and Canada in the 1880s.   
Lodges that provide comfortable accommodation, meals and guided fishing are now fixtures at many of the best and most popular fly-fishing destinations throughout North America. They are also common at fresh and saltwater destinations around the world. Some you can drive to, some you must fly in to, others can only be reached by boat. Generally speaking, the more remote the location, the greater your anticipation and the more enduring the experience. 
Lodges are in the business of creating lifelong memories. The top lodges simply know how to do things right. Because the fishing they provide for their guests is still – well – fishing, it is never completely reliable, so these places follow the axiom of controlling the things they can control, and doing their very best with the things they can't. So the food, the accommodation, the ambience and the service are as good as they can be, and the guides do all that they can to provide guests with the best fishing available at that place at that time. 
Strangely, it's sometimes the unexpected little things lodges do that make the strongest impressions. In a previous life, filming my first fly-fishing TV series, the crew and I once stayed at a rustic lodge in northern Saskatchewan. Although the fishing and everything associated with it was as good as we hoped, the first thing that comes to my mind when I think of that place is –  coffee. Every morning one of the staff placed a thermos of fresh, hot coffee on the porch outside each guest's cabin. What a way to begin a day of fishing in a grand and mysterious place. Each morning after the first I found myself thinking (or maybe dreaming) about that steaming thermos as I started to slide toward consciousness. 
I visited the same lodge in New Zealand twice, several years apart. On the second visit I mentioned to the hostess how much I had enjoyed the food she had prepared on my first trip. With that she said, "Oh, that's nice to hear. Would you like to know what we fed you last time?" Then she pulled out her notebook and read me all the meals she'd served the first time around, so I could request repeats of my favourites. This was done for every guest that visited the place. 
One of the best non-fishing parts of the lodge experience are the stories that are told over "happy hour" drinks or during meals. As you might expect, the stories get more bizarre and hyperbolical as the evening goes on, and only some of them are about fishing. If you can refrain from participating for a moment to look around the room (which is probably decorated with fly-fishing and outdoor memorabilia, photographs, art and taxidermy) you'll see smiling faces, and hear loud, honest laughter.  
Many fond and lasting friendships had their beginnings at a fishing lodge. It might be with another guest, one of the guides with whom you make a strong connection, or the people that run the place. Repeat get-togethers either at the same place or a different one are often planned on the spot. 
This is all on my mind because as I write, Lynda and I have just returned from one of my favourite lodges, Northern Lights, on Quesnel Lake in northern B.C. It's a place I've visited several times, usually using it as a base for the filming of Fly Fusion TV. I might have been feeling a little guilty about the fact that I had been there several times and Lynda had not, so this fall we made a trip together and Lynda was finally able to experience what I have come to love at this place. I came off as kind of a hero (not an automatic occurrence) because everything was pretty much as I said it would be. We had great fishing, ate great food, met new friends and left with great memories. 
It might sound like I frequently trot around the world, staying at the most luxurious and expensive places at the best fly-fishing destinations. It's not exactly like that. My circumstances usually push me toward do-it-yourself trips, but through my work (yes, work), I do sometimes find myself in places I couldn't afford to visit on my own. 
I guess the lodge trip is the flip-side of the do-it-yourself trip. There are good reasons for a DIY trip (possibly financial) and for many of us, visits to fishing lodges are once or twice-in-a-lifetime events. But they can happen if we take the same approach we would to other significant vacations. Plan early, save for as long as it takes to collect the money, and then go.  
It's very unlikely that you'll regret making a trip to a lodge, but it's quite likely that you'll seriously regret not making a trip.