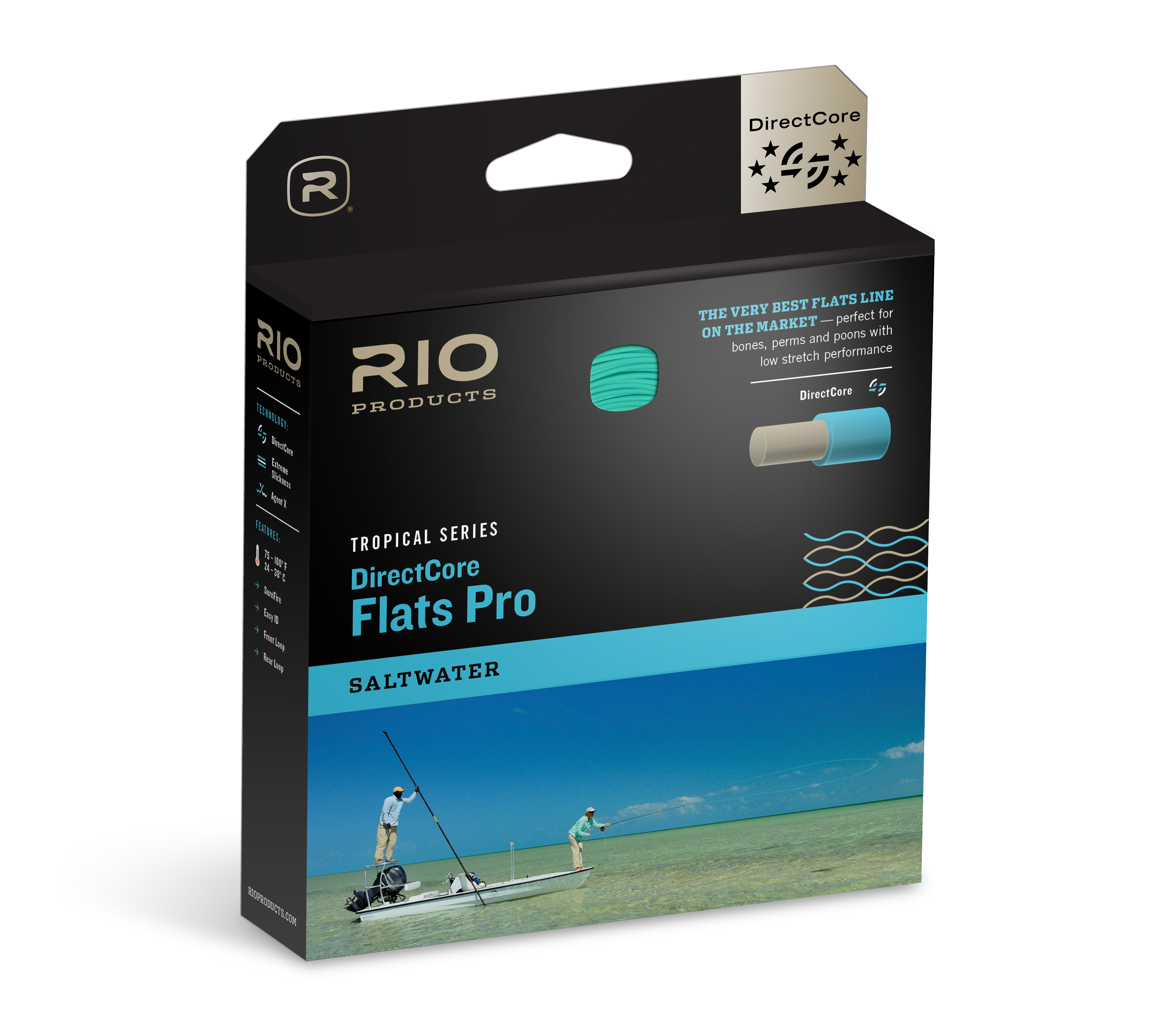 IDAHO FALLS, IDAHO (August 1, 2017) – RIO Products, manufacturers of fly lines, leaders, and tippet material, brings new technology to tropical saltwater fly lines with the DirectCore Flats Pro line.
RIO's new flagship saltwater fly line is designed for anglers hitting tropical flats in search of bonefish, permit and tarpon. The line is built on RIO's new DirectCore, a proprietary low-memory, low-stretch monofilament core that retains its stiffness in tropical heat yet lies straight on the water without curl or retraction. The core has 30 percent less stretch than regular tropical saltwater fly lines and ensures solid strip sets and shortened fight times.
In addition to the new core, this line features RIO's SureFire technology, which has been used in RIO's freshwater fly lines in the past. This triple color, distance-marking design takes the guesswork out of accuracy and distance control allowing anglers to make higher percentage shots to cruising targets.
The DirectCore Flats Pro line is available in floating models and a StealthTip option that features a full-float head with six feet of clear intermediate at the tip. This nearly invisible front section allows for shorter leaders and easier, more accurate casts, while the increased density provides greater wind penetration. Each line is built with a front taper that loads easily at close range, and with a mid-length head and extended back taper that provides stability for fast, accurate long-distance casts.
At the recent industry awards show, the DirectCore Flats Pro line won "Best New Fly Line for 2018" at the European trade show EFTTEX, "Best New Saltwater Fly Line for 2018" at the US trade show IFTD, and "Best New Fly Line" at the Australian Fishing Trade Show.
The DirectCore Flats Pro line is available in WF6F to WF12F in an easy to see Aqua/Orange/Sand color or a subtle Gray/Sand/Kelp option. The DirectCore Flats Pro StealthTip line is available in WF8F/I to WF12F/I. All models are available at RIO dealers for $119.99.