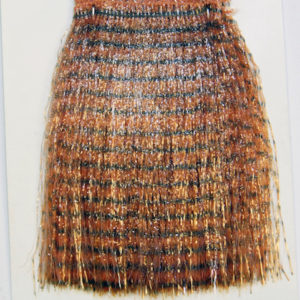 Columbia Falls, MT — October 11, 2017— Montana Fly Company is announcing a significant expansion to its fly-tying materials business with the introduction of MFC Lucent Wrap. Lucent Wrap is an extremely versatile material offering fly creations endless opportunity. The translucent synthetic fiber is expertly barred through MFC's exclusive Fusion Dying process. It won't bleed and it holds its vibrant color for the life of the fly. It's perfect for a wide range of uses, including tails, wings and stacked or palmered bodies. 
MFC National Sales Manager, Jake Chutz says, "From the salt flats to freshwater rivers, lakes or open ocean, lucent wrap allows designers to let their creativity go wild. We're so impressed with all the unique patterns we see being made all across the country and eager to see where this expansion takes you."
Orders are already shipping to fly shops. "So, tyers can get stocked up for a long winter at the bench," says Chutz.
MFC Lucent Wrap is available in fine, mini and wide barrings. Each pack includes three yards of material.