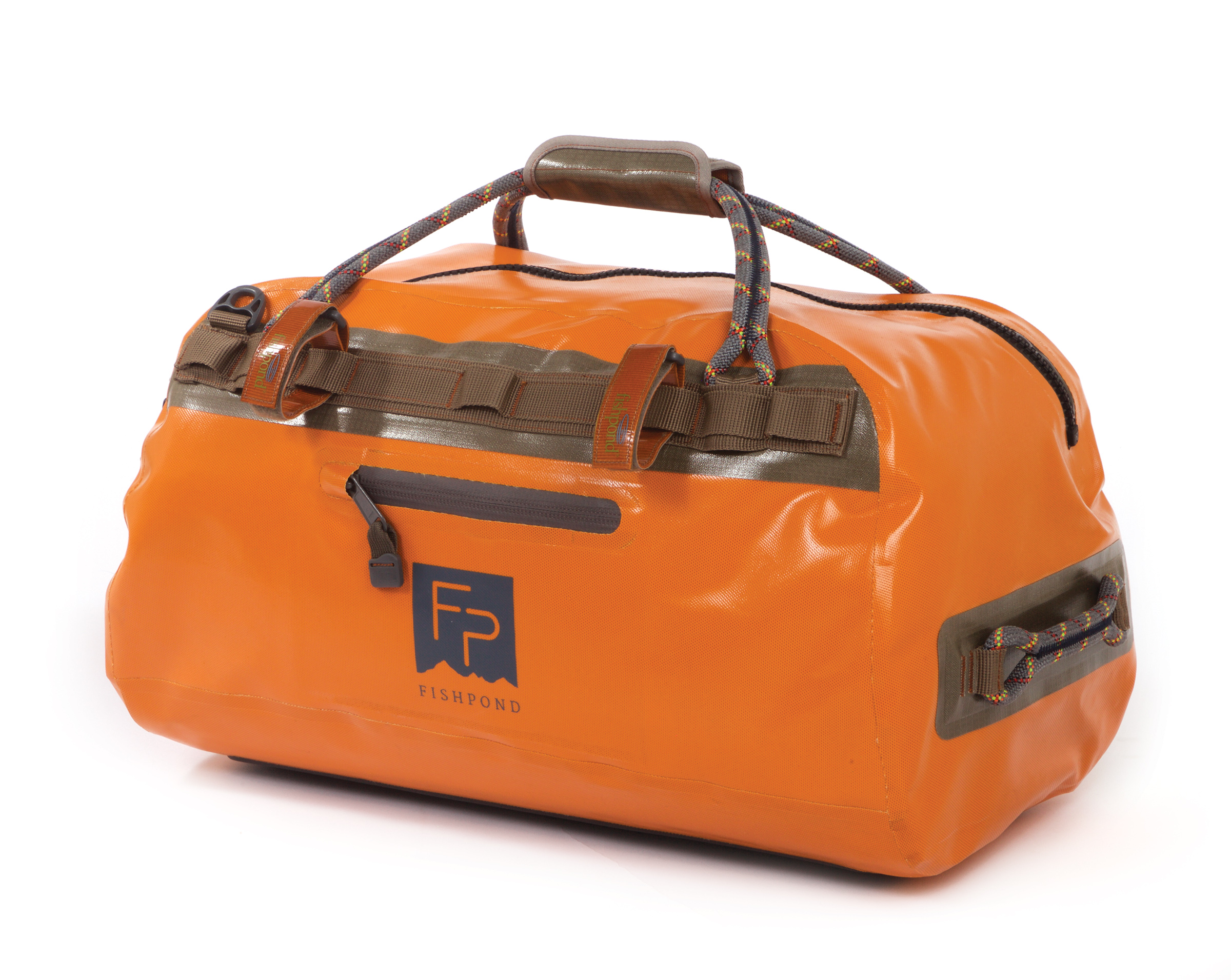 With fishpond's innovative commitment to creating attractive, functional, and 
environmentally friendly products, the company consistently provides the fly-fishing 
consumer with a responsible option. Lots of companies support environmental 
initiatives, and that's essential, but fishpond takes their commitment to another level by 
creating products from recycled nylon commercial fishing nets.
Aside from the fact that the Thunderhead Duffel is created by an environmentally aware company, with the TIZIP submersible zipper, the product is completely waterproof which means all your valuables will be safe and dry when you're out on that multi day float trip.
The bag also features outdoorsy braided climbing rope handles and tuck-away backpack straps on the large model (which can fit 9 foot, 4-piece fly rod tubes inside) to make larger loads more manageable. In short the duffle is stylish, waterproof, and virtually bombproof. I suspect the bag can even withstand a disgruntled airline baggage handler—though if you're using the smaller model, you'll never have to find out because it's carry-on compatible. fishpondusa.com