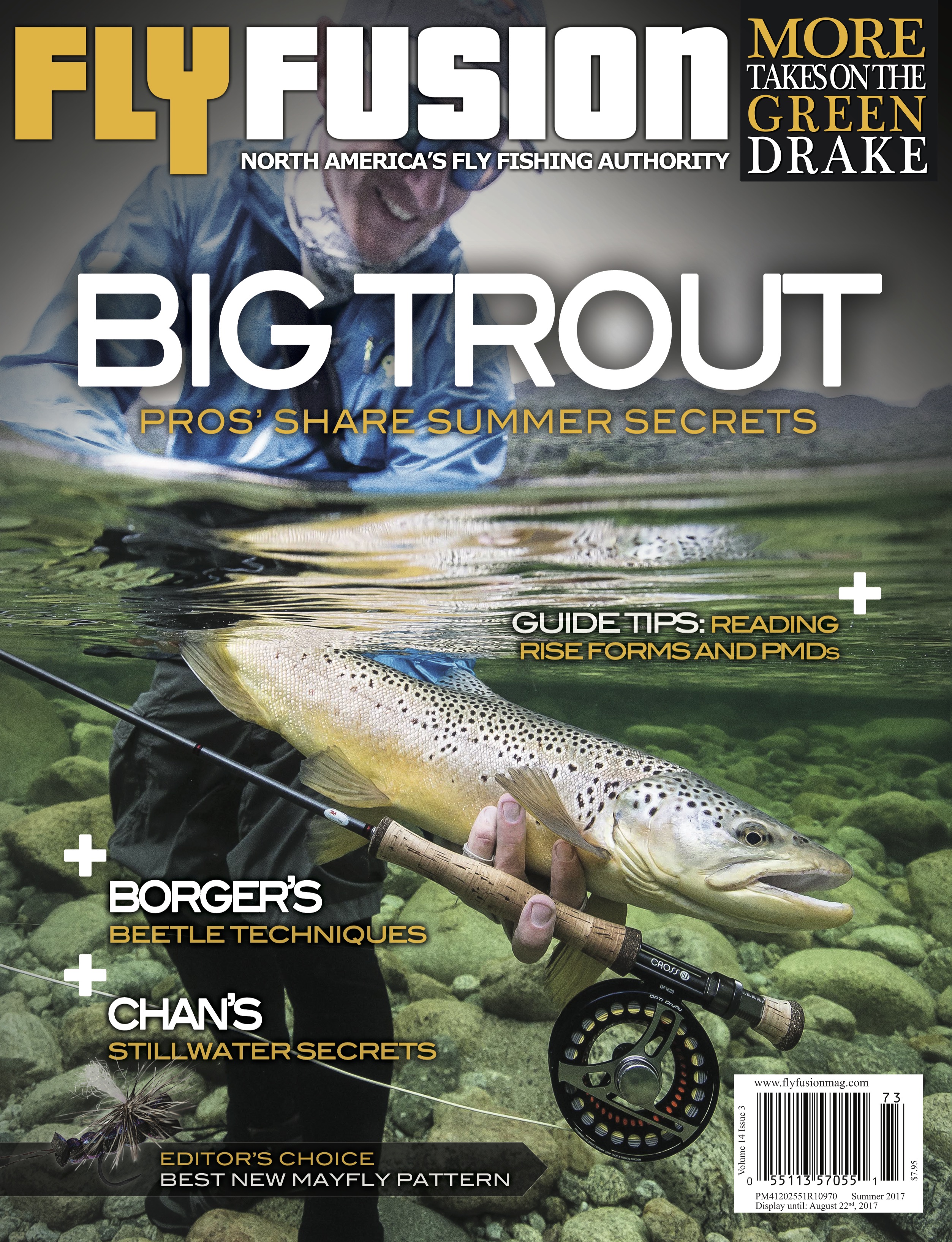 The editorial team is exited about the latest edition of Fly Fusion Magazine, which is arriving in subscribers' mailboxes throughout the week and will show up on newsstands in the next few weeks.
The summer issue is packed with tons of fly-fishing goodness including the editor's pick for the best new mayfly pattern, secret terrestrial techniques, Jim McLennan's take on PMDs, and so much more. In addition, the issue also features some of the best photography to date!
This is an issue you're not going to want to miss out on. If you haven't already, make sure you subscribe or pick up a new issue from the newsstands.